Russian epos 1.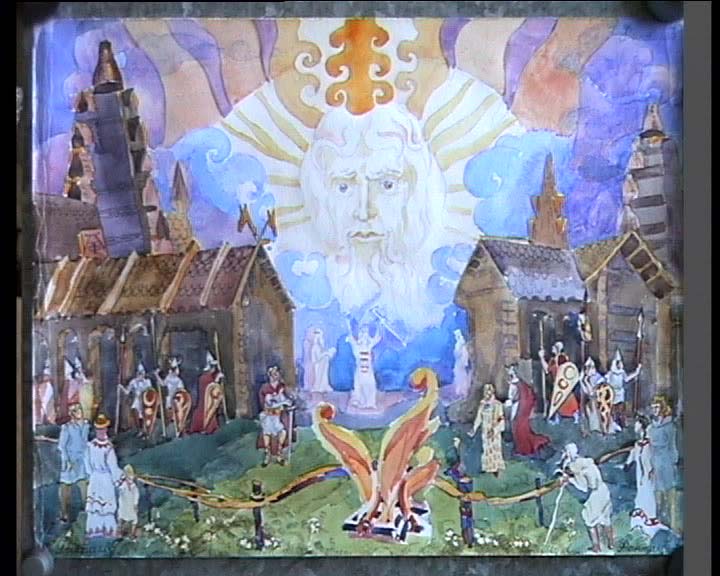 "Verse about Dove Book". (A. Fantalov, 1992).
This verse talks by means of questions and answers about the creation and the organisation of the world (in terms of ideas of the ancient Russians).
"Ilya and Solovey ("Nightingale-rab")". (A. Fantalov, 1994).
Ilya Muromez (from town Murom) is the most famous hero of Russian epos. And the most exploit of him is a victory over Nightingale-rab (or "Serpent-horned falcon"). This monster lieved in its nestle on nine oaks and killed men by means of its whistle.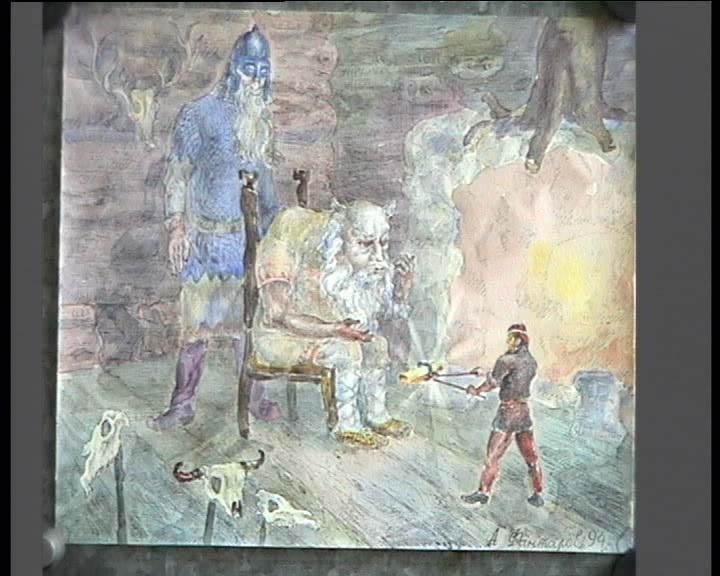 "Ilya and titan". (A. Fantalov, 1994).
Ilya Muromez visited the house of his mentor - titan Svyatogor. The blind Svyatogor's father (probably this was Vey) wanted to crush the hand of Ilya. But hero hold out him a burning hot bar. The tale resembles the plot of Scandinavian mythology (about Thor and giant Geirrod).
Contact e-mail: fantalov@lycos.com